BETA v0.9
SuperIntuitive is currently beta v0.9
SuperIntuitive was first released 12/31/19. Quickly and easily build your website without the need to know how to program
Download
Build websites with ease.
What is it?
SuperIntuitive is designed to make building and maintaining websites simple. The Editor allows for drag and drop html elements, point and click attribute and style editing, and much more. Edit the page in real time. Deploy blocks and pages from Dev through Test then promote them Live. Manage multiple domains and subdomains without virtual hosts.
Even though you do not need to know how to write a single line of code to use SI, you have access to the code. The program is essentially a folder full of files. SuperIntuitive is a free open source application using a GNUv2 license. May the source be with you.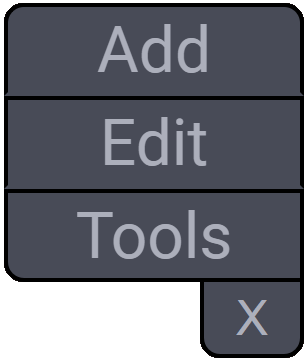 Simplicity
with Power!
A simple goal. Remove the mistique of programming internet applications by breaking the languages down to their basics, and providing simple tools that replicate writing code. Each web technology has a standardized and finite number of methods and properties. SI aims to simplify them by presenting them in a way that they can be dragged into a workspace, then selected and edited using tools that show the parameters and options so that you dont have to remember them.
Features
What SuperIntuitive uses to build with: